At Inner Work Matters, our team is driven by a shared intention: to work towards a better world through collaboration. We believe that when people come together and work towards a common goal, they can achieve great things. Our mission is to help transform your workplace into a space where this kind of collaboration can thrive.
Drive Success Through Effective Leadership and Talent Retention Coaching




Remarkable coach and facilitator with 20+ years of experience in Learning & Leadership Development and a relentless passion for empowering women to excel.
Gifted in creating supportive spaces for growth, Christine is an exceptional coach and facilitator with 20+ years of experience in User Experience Design.
Meet Christine: a coach, facilitator, author, and speaker with a fierce belief in the power of relational intelligence and inner capacity to drive true collaboration and achievement.
With over 20+ years of experience in UX design and leading mindfulness programs, Christine brings a fresh and insightful perspective to the table. She's a master at observing human behavior and patterns, which she uses to help teams and leaders develop deeper connections and more effective communication.
But Christine is not your typical leadership coach. She knows that true growth and success require a heart-centered approach that addresses the whole person, not just their professional skills. She isn't afraid to challenge people to look inward and connect with their true potential.
Clients can't stop raving about the safe and supportive space Christine creates for them to explore their strengths, weaknesses, and opportunities for growth. Her unique blend of human-centered design, mindfulness, NLP, Solution-Focused Brief Coaching, soma-awareness, neuroscience, and ancient wisdom traditions has helped countless individuals and teams tap into their full potential and achieve their goals with confidence and ease.
If you're ready to take your collaboration and leadership skills to the next level, Christine is the person you need.
Founder, Co-Creator, Visioneer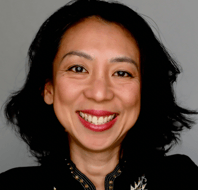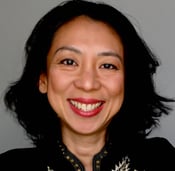 Meet Laura: With over 20 years of experience in HR Talent Acquisition, Management, and Development and a boundless passion for empowering people to achieve their potential, Laura brings out the best in everyone she meets. She's a Certified Coach, HR Learning and Leadership Development Expert, and Master Facilitator who knows how to build, manage, and deliver award-winning programs that get results.
With her specializations in Career Readiness and Transitions, Organizational Effectiveness, Leadership, and Wellbeing, Laura takes a well-rounded and professional approach to help individuals and teams to be their best and achieve success.
But wait, there's more! In 2021, Laura decided to take things up a notch by creating a community that supports Women in Transitions. With her personal experiences, coaching expertise, and multifaceted skill set, she's helped countless women navigate and rock their own transitions!
Co-Creator, Chief Learning Strategist