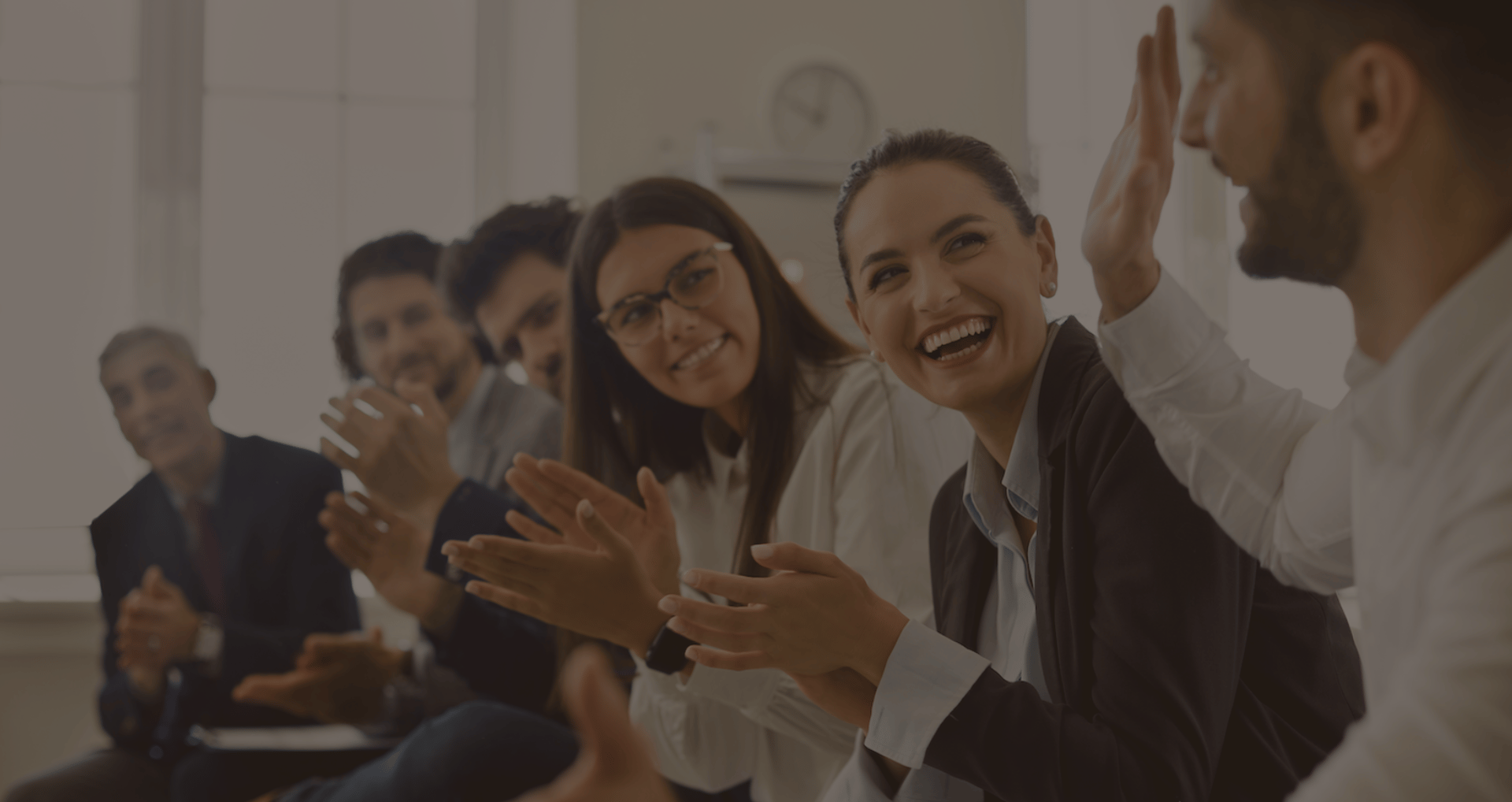 Team Well-Being and Inner Development Training & Keynote
We can help you build a stronger, more engaged, resilient, and productive team that can thrive in the constantly evolving business environment.
Prioritizing Team Well-Being: The Key to Successful Talent Retention Taking care of your team's well-being is essential for a happy, productive workplace. That's why we offer programs that promote resilience, engagement, and productivity while boosting inner growth and development.
Our practical tools and techniques, including mindfulness, emotional regulation, stress management, are designed to make a real difference in your team's work lives. We'll help build strong relationships among team members while providing the inner resources they need to thrive and stay energized.
So, don't wait! Let us show you how easy it is to create a thriving work culture, one small step at a time.
Our available programs include:
The Future of Work: Building Stronger Teams Through the Power of 'We Space'
Discover the power of "We Space" and how it can revolutionize collaboration in the modern workplace. In this enlightening keynote, we'll explore the emerging phenomenon of the relational field and the potential it holds for unlocking a new level of collective intelligence and creativity within your team.




The Mindfulness B.A.S.I.C Method for Resilience, Well-being, and Performance
Our B.A.S.I.C method mindfulness training program can help you tap into your inner resourcefulness and apply mindfulness techniques to handle stressful situations, improve focus and attention while building meaningful connections with colleagues and customers. By focusing on the five fundamental elements that affect human experience - Breath, Attention, Spa, Intention, and Connection with our sensory system, our signature mindfulness training provides practical tools that can be easily integrated into daily routines.
The Mindful Way to Overcoming Stress and Adversity
In this session, you'll discover the transformative power of mindfulness to overcome challenges in work and life. It's common for our minds and focus to become scattered when we face pressure, fear, and negative emotions. However, through a deep understanding of the connection between thoughts, feelings, and consciousness, you'll learn how to harness the power of mindfulness to transform your responses to life's stressors.
As Viktor Frankl once said, "Between stimulus and response, there is a space. In that space is our power to choose our response." Through this session, you will gain insight into this space and how to use it to make empowered choices in the face of adversity.
The goal of this session is not to eliminate negative thoughts and emotions completely, as that is impossible. Instead, you'll learn to be aware of them, change your focus, and respond in a positive way.
At the end of the keynote, you'll:
Gain a deeper understanding of the connection between thoughts, feelings, and consciousness

Discover how to use mindfulness to transform your responses to life's stressors

Learn simple yet powerful mindfulness tools that you can easily incorporate into your daily routine

Understand how thinking alone can activate a stress response and how emotions are thinking felt in the body

Be better equipped to respond to negative thoughts and feelings

Walk away with the ability to approach life's challenges with greater ease and resilience


Ready to take your team's success to the next level? Contact us today to learn more about our coaching packages and how we can work together to achieve your goals.
Here's what participants/organizers say
"I loved how you explained a very complicated idea in a very simple way. I also loved the stories you shared and the final exercise we did. It has been a long time since I attended a very meaningful session like this. It grabbed my attention from the beginning till the end. I really appreciate the effort that you have done for this session.
Nayera H.S. – Team Lead, SME
"Your session was so well received and we had so many comments afterward about how valuable that was to everyone. We loved the way you integrated what they do (sales) and how you integrated some of the points made in the previous session into your talk ….soooo good!!!"
Kelly B. – Senior Learning Specialist I Manager
Find Out How Else We Can Support You